Today we'll be discussing nurse residencies: What are they, what will mine be like, when do I start, and my advice for you.
To give you some background details, because we love background details:
What exactly is a nurse residency?
· In my opinion, it's basically practicum but this time you're getting paid.
· A quick google search describes it as a time to help new graduate nurses adjust to the transition from school to clinical practice.
· Typically, a residency lasts for 6-12 months.
· After speaking with preceptors and professors I learned that this is a relatively new thing. It's a program structured to retain new graduate nurses within the profession because the first year of nursing has the highest attrition rate.
· You are often paired with a preceptor or preceptors, you take on patients, you complete competencies, skill check offs, and computer based learning modules to really help you become a competent nurse in whatever specialty you choose.
· As many of you know, in school we cram a wide variety of knowledge about various specialties to have a general idea in case you're ever floated. Residency takes the time to cultivate your interests and knowledge based on whatever specialty you selected.
The Application Process:
· I started applying in November/December
· Most applications opened in January.
· Interviews for applicants that weren't internally employed started in February.
· I received my first job offer on February 28th
· I accepted all offers but didn't sign and commit to 1 hospital until April.
About mine:
· I'll be working in the neuro/ neurosurgery ICU at a level 2 trauma center. I was told by my unit manager that we see a good bit of trauma cases as well.
· I'll be working night shift.
· I did not sign a contract which was a major factor for me. I don't know where I'll be in 1 year so it's nice to have that flexibility without worrying about having to pay $10,000 to the hospital.
· I will receive a raise after I complete my competencies.
· We will use Epic charting system which I'm very familiar with as I've used it at 2 hospitals I previously worked at as a PCT and Nurse Extern.
· Advanced Cardiac Life Support is required for my position; however, I will have 6 months to obtain this through work.
· I'm not sure what orientation will look like due to COVID-19. I've heard some people are doing all orientation online and then completing half days at the hospital.
· Total my program is 4 months long and I will not be able to take patients until I have been checked off on all my competencies.
· I start working in late July. So if everything goes according to plan, late November or Early December I'll be pushed out of the nest and taking patients on my own.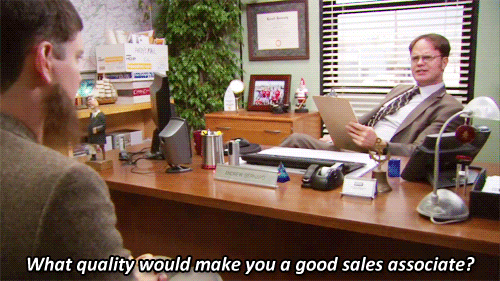 Application Process and Interviews:
· I applied only to ICU residencies
· I applied to 8 hospitals in total
· I received 5 ICU offers, 1 med surg offer at a panel interview that had 4 specialties and their department managers present. and I declined interviews at 2 hospitals – 1 hospital the commute simply wasn't feasible, and I panic applied and the other hospital I declined because the recruiter was grossly negligent and unprofessional when it came to scheduling and keeping her word.
· Something that was very uncomfortable for me was declining offers because often times they want to know why. If they're bold they'll ask you where you'll be working instead and how much they're paying you. I always try to err on the side of caution by 1) being honest but also 2) telling them only what they absolutely need to know.
· So if you're declining the offer due to not receiving competitive pay, say that. If you're declining because they offered you a position in a specialty that you have no interest in, say that. Always try to end on good terms because you never know who knows who.
Fast Advice and Things to keep in mind when prepping for an interview.
1. Wear scrubs if they ask or if it's explicitly stated that it's a working interview. However, if not, wear business professional.
2. Bring at least 5 copies of your resume.
3. Arrive at least 15 minutes early.
4. Maintain good posture
5. Turn your phone off in the car.
6. Try not to fidget with your hands.
7. ALWAYS ask questions.
8. Make eye contact
9. Keep your hair out of your face.
10. Really sell yourself. This is one of the few times when it's ok to be cocky! Put your best foot forward. In a sea of hundred…possibly even thousands of applicants, tell them why they should pick you. They sift through resumes all day and the same goes for interviewing. Use this as your opportunity to basically tell them "I'm dope. I'm qualified and he's how I'm going to add value to your unit."
If conducting a virtual interview:
1. Pick a clean space as your background, so that means pick up your laundry from 3 months ago.
2. Pick a well-lit area
3. Pick a quiet space – nobody wants to hear your mom yelling in the background or Netflix blaring in the background.
4. Download the meeting software prior and troubleshoot as needed.
5. Still arrive early.
6. Still dress up. Think of it as an interview mullet: Business on the top, I just rolled out of bed 30 minutes ago on the bottom.
Speaking of virtual interviews:
· Due to COVID I had 3 virtual interviews. 1 hospital allowed us to interview for as many specialties as we wanted (slots available on a first come first serve basis).
· Interviews lasted about 15 minutes.
· Most of the virtual interview was spent answering "so tell me more about yourself" questions and refreshing their memory about my resume.
· It honestly felt very rushed.
· This is when it's key to have your elevator pitch ready.
· Honestly, we're still navigating COVID-19 despite what Instagram and your local brunch spot says. This may be the new normal going forward when it comes to new graduate residency interviews.
This is also a time to interview them:
Ask questions that challenge them and call to question: "why should I even work here?"
Some of the questions that I asked during my interviews:
· What are the components of the residency program?
· May I take a tour of the unit?
· What shift will I be orienting on? What shift will I be working?
· What opportunities are there for growth on the unit? (ex. Charge nurse, nurse educator, any type of leadership position really.) I think this one is really important because at some of these hospitals, nurses graduate when they're 21 or 22, make their way into a leadership role and then stay there until they retire when they're in their late 60s. So if it's your career goal to become a pediatric charge nurse at your local hospital, you may need to consider relocating if that's the case.
· How do you evaluate progress in this role?
· What are the staffing ratios on this unit and how often do you abide by that?
· Is there any incentive for obtaining a certification within our specialty?
· How long is the residency?
· Is there a mentoring program in place for the residents?
· What types of equipment and patients will I see on this unit?
That's all that I have for you guys today! Definitely reach out if you have any questions on this topic or if there's something, you'd like me cover in an upcoming blog post!