If you would have told me 4 months ago that I would have thoroughly enjoyed vegan + plant based ice cream, I would have:
Called the police.
Given you a stank face.
Told you to get out of my face with that nonsense.
All of the above, in that exact order.
Well, I'm here today to tell you that I, Nkenna Rose, love vegan + plant based ice cream.
The ice cream is made from cashew milk, so all you lactose intolerant people who refuse to comply + buy lactaid pills, you're in luck! The nostrils of the people you love are also in luck!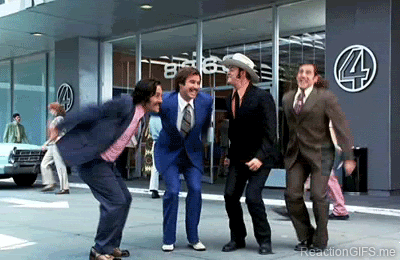 I think my new thing is going to be trying ice cream wherever I travel. I'm on the prowl for the best ice cream. So far it's a tie across the board. I've never met an ice cream
I purchased
that I didn't like.
Even in 30 degree Seattle weather I still opted for ice cream.
I visited Frankie & Jo's after a long day of walking around and exploring. I was lucky enough to have dodged the rain + snow.
I visited the Capitol Hill location, the flagship store, on East Union Street.
The shop wasn't crowed and everyone was so sweet! I sampled a few flavors and finally decided on my 2 favorites.
What I ordered:
Beet Strawberry Rose (One of the everyday sorbet flavors.)
California Cabin (One of the everyday menu flavors.)
Description of the flavors:
This combination was so random but was magically delicious together.
Definitely my kind of sweet flavors. As I get older, I can't tolerate sweet things like I used to. I'd like to think of this as
grown and sexy
ice cream; it's a mature (pronounce
muh-tour
) ice cream shop.
I typically hate beets, but the rose water + strawberries balanced it out. Although I didn't taste the salt, I know from baking that salt enhances sweet flavors when in combination (sprinkle a
delicate amount
of salt on your chocolate chip cookies the next time you bake. Thank me later.).
California cabin made me want to plan a girls cabin trip where I order everyone their own pint. Definitely reminds me of the holiday season! As the name suggests, it has a very smoky flavor. Think: Smoky airplane (Delta) cookies in vanilla ice cream.
These!!!!
Immediately after I finished eating I :
Texted my oldest sister who is also a lover of all things Ice cream.
Wanted more.
Wanted to know how I can transport multiple tubs of this ice cream + sorbet back to Georgia.
Bonus points: Fresh waffle cones. I've been bougie ever since I tasted fresh waffle cones. I lied, I was bougie long before that.
Overall, visiting Frankie & Jo's again is at the top of my to-do list for when I go back to Seattle. I've even considered ordering a few pints online, it's that good.