Week 12
Another "blur week". This week was mainly a) get ahead for next week b) prepare for NSNA midyear.
I got to host an Instagram Takeover for my University to show "A Day In The Life Of: A First-year Nursing Student" It was pretty cool and forced me to be even more efficient with my time.
Nursing school is like a small child. This thing requires constant attention. I'm not quite sure how people routinely travel and party during nursing school. I need at least 36 hours to recover from the aforementioned activities.
Last campus clinical simulation of the semester took place this week. I have a deep appreciation for the people who make all the realistic models we use in the lab.
I'm not sure what has come over me but I'm suddenly interested in a new nursing specialty. Ironically I won't have this clinical until much later in my program and it's the shortest clinical we have.
Some new graduate nurses joked that Nursing school gave them PTSD. This is not a joke nor a drill. I wake up early in the morning panicking about if I had an assignment due. No matter how many planners I have or calendar alerts I set there's always fear lingering.
Week 13
2 more weeks. At this point, we're just wrapping up group projects and random assignments.
Finally registered for class. 3 classes. 14 hours, 2 days of clinical and only 2 days of lecture per week.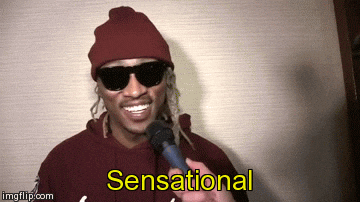 Clinical got canceled this week due to our facility failing a state evaluation. We'll have to make this up during finals week. Grateful for the extra day I had to study for my PathoPharm exam.
PathoPharm exam went well! Cardiac was annoying but super interesting!
I asked an admissions counselor if we could start a petition to end the semester the Friday we leave for November break. She laughed. It was worth a shot.
We had IPE this week. Going into it I thought it was just busy work. Leaving IPE I was glad I got to meet people in the Pharmacy school, PA school Athletic training program and Clinical Psychologist program. We all stay in our respective buildings the majority of the day so it's hard to diversify your friend group.
Worked a health fair for the homeless this week at Morehouse. They offered haircuts, food, clothing, HIV testing, and blood pressure screenings. Always fun to volunteer and take your mind off of school if only for an hour or so.
There's nothing more frightening than your computer beginning to malfunction the week before finals week. Thankfully, laptops can be replaced. Any pictures lost can be recreated + new memories can be made.
I will forever stand by this statement: Cumulative finals should be illegal in all 50 states and US territories.
I'm not sure if I've already said this but, nursing school is a constant feeling of "I just have to make it through this week and then I can breathe for a day or so."It definitely makes the time fly by.
Things I am thankful for: Not having to set an alarm for 1 week.
I'm also thankful for: take a wild guess which leaf belongs to me :)
Looking forward to a restful and hopefully productive week!
Happy Sunday!