When in Seattle...
Biscuit Bitch is located at the Pike Place Market in Seattle, Washington.
I'm always on the hunt for cool + cute small businesses so this was right up my alley.
If you're sensitive or have an aversion to swear words...this place is not for you lol
The space is small so plan to take your food with you. I was alone so there as no problem at all finding a spot/squeezing in somewhere.
When I arrived the line was out the door and down the curb so this was a good sign. It did take a little time to get my food, but they were busy and I wasn't in any particular rush.
What I ordered: Hot Mess Bitch
Drink of choice: OJ (orange juice)
Biscuit and Gravy, covered in cheese
Eggs and garlic with cheese
Louisiana Hot Link
All covered with jalapenos
My biscuit quite literally got lost in the sauce. I got full off of the biscuit + gravy and only had 1 or 2 bites of the sausage.
Normally I'm not affected by spicy food, but that hot link was SPICY mehhhn *insert the crying emoji*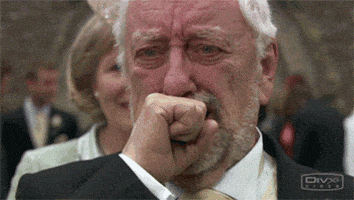 I'm also coming to grips with the fact that I'm a lightweight on most days; with that being said, I wasn't able to finish all of my food in one sitting. I didn't eat again until that evening. File this under "filling comfort food that won't leave you feeling weighed down".
The atmosphere was pleasant (Kendrick Lamar's
Damn
album was playing).
The food was good, but not somewhere I would seek out next time I return to Seattle.
Bonus points: I love that they used biodegradable cutlery and straws! This needs to be a law, everywhere. Look at Seattle, saving the world one spork at a time.