Last full week of class! This point of the semester is really a blur + lackluster. This whole year has been a blur. A fun blur.
They put up the Christmas tree at school along with decorations and I'm not sure why but it just makes me so happy every time I walk past it.
1 more week of clinical to make up for the week that was canceled. According to one of the nurses, the state will be returning to investigate an elder abuse accusation. She told us "I hope your clinical doesn't get canceled again." Yeah, me too.
Speaking of clinical, I finally made a "Club Clinical" playlist. It helps. Apple Music Friends is also pretty cool. I love love LOVE when people recommend songs they think I'd like. Now I can just "lurk" lol
Running a half marathon at the tail end of the semester = not one of the smartest things I've ever done. I'm still exhausted. Running exhaustion combined with School exhaustion = A recipe for disaster.
Only one more care plan due for this semester!
Patriot Act with Hasan Minhaj is my new favorite show + just another highlight for Sundays. Sundays are my days for getting work done but also decompressing that evening before the new week starts. Balance.
3 group projects + 1-semester service based project due all in one week. Whew. How many hell weeks can we cram into one semester?
The general consensus for next semester: "It's a lot better."
We presented our "Culture of Caring" projects today. It was pretty awesome to sample food from all the countries and learn more about Healthcare systems and concerns in each country.
Finally got my research paper grade back. Pleasantly surprised. I need to find the happy medium from being overly critical of myself and having a lackadaisical attitude.
Only 2 cumulative finals. Still, haven't decided how I'm going to attack them. With the exception of one week, we've only had 1 exam per week. Now I'm about to have 4 MAJOR exams in one week. Pray for me. I honestly might hibernate for the remainder of December, following finals.
Externship: secured. Still have no idea what color scrubs I'll be wearing or what unit I'll be working on. I'm just happy to have the option of extra money. I almost applied for a second job but I had to remind myself the goal is to finish school with good grades + not fail out of school.
Finding the motivation to study has been hard this week. I always thought it was cliche when folks would say "look good, feel good." but it's true. Staying in bed as a warm snuggly burrito at 4AM > Getting up and doing work. So I've been wearing more business casual to school because, for whatever reason, it makes me feel better and motivates me to get things done. Don't get me wrong, grey sweatpants + vans + oversized t-shirts are still my jam.
Actual footage of me planning a deep tissue massage, pedicure, facial and solo staycation once this semester is over with: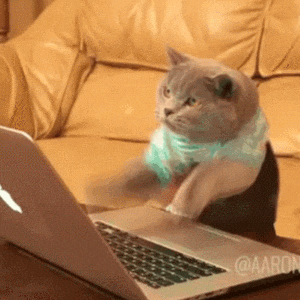 When this semester is all said and done I need a real vacation, a long quiet hot shower, an adult fruity beverage, 10 hours of uninterrupted sleep, 1 dozen hot and ready doughnuts from Krispy Kreme, one weekend designated to watching movies in bed, a long hug and a forehead kiss.
Wishful thinking.
I'm exhausted.
Say extra prayers for your nursing school friends these next few weeks.
Happy Friday!